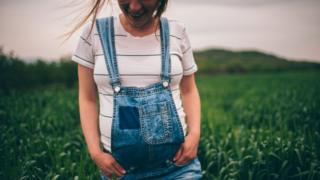 It's six weeks after your due date and you reach the front of the long coffee queue at work.
"Oh my goodness! You're back! What did you have? "
Silence.
What I had was a baby girl stillborn at 38 weeks.
In the last few weeks I had given birth to a newborn I knew was already dead( in a hospital, surrounded by the screams of newborn newborns) and organised and attended her funeral.
But people don't talk about stillbirth, so the girl who has built your coffee for the past five years doesn't know.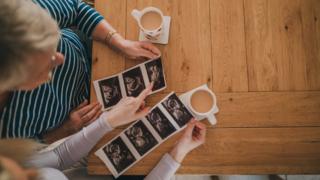 What do you do at the front of that line, when a thoroughly good human being has asked you a question to which there is no answer that will not construct her feel like the worst person on globe?
I felt physically sick. I could feel my eyes burning.
"I can't talk about this just now. I'll talk to you afterwards, " I said, and walked away from a whole queue of people left wondering what on globe had happened to me.
Three years on, I still don't truly talking here stillbirth very much. It's painful not just for me, but everyone around me.
Another scenario: you are at a newborn shower for a friend who is about to have her first newborn.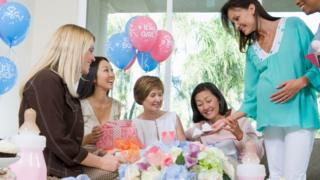 All the other women tell their childbirth tales, good and bad.
I say nothing. No pregnant female wants to contemplate what happened to my daughter happening to their child.
What happened to me happening to them.
So the stillnes continues. I edit my life story so as not to frighten others.
Deep down though, I know this stillnes about stillbirth – all these silences about stillbirth – are part of the reason that every day in the UK, 15 newborns are stillborn and 15 families DO go through what I've been through.
So as part of this awareness month, I am talking about stillbirth. The good and the bad.
The good? How can there be good in a stillbirth?
Firstly there's the kindness of others – and especially others with a silent heartache.
There are countless men and women out there who carry with them a burden of early pregnancy loss or the death of a child that people don't know about – or the inability to have a child in the first place.
Their quiet whispering of 'I know a little bit of what you are going through' was gentle and human and warm.
But the process of losing my daughter has also dedicated me something like a superpower.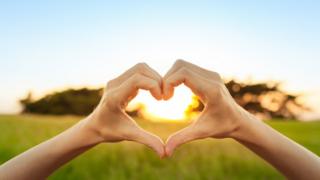 There's something very liberating about knowing that you have survived this horrible event.
I don't worry about losing my job – I've lost my child.
I never worry about the day ahead, because I recollect waking up on the working day when I had to drag my heavily pregnant body into hospital and give birth in extreme emotional and therefore physical ache.
To hold my dead baby, while in the room next door a family was celebrating their live one.
So throw any kind of every day stress at me and it bounces off.
Different life
Deep down of course there is pain.
Grace had Down's Syndrome.
We knew that from around 14 weeks and faced a lot of pressure to discontinue but that is not really how my heart must be drawn up.
So I actually knew more about how their own lives would have been than most expectant parents and I'd given up almost every bit of work I had in preparation to care for her.
These were not easy choices, and I won't pretend they were, but I'd adjusted to them in my head and my heart and I was ready to be someone different.
Someone, frankly, better.
The loss of Grace took that different life from me.
There I was, back at work, in the coffee queue – no longer having to worry about how my special requires child would be treated by the world, whether we'd be gazed at on holiday.
And do you know what?
I'm now the woman who stares at the children with Down's Syndrome in the soft play or at the beach, but plainly for very different reasons.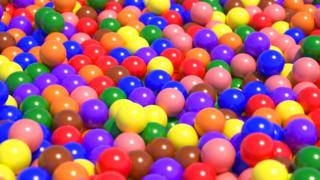 I was at a spa last month and a girl with Down's Syndrome I didn't know at all came running across and hugged me.
Her mother was so apologetic as I only stood there with big smile on my face and tears in my eyes.
"She's fine, " I said. "In fact she's just what I required! "
That mum will never know what happened to me, or why that hug entailed so much.
And again, that's the stillnes of stillbirth.
You carry with you being 'different', behaving 'differently' – but many of the people you work with or become friends with through your other children, will never know why.
No-one knows why Grace succumbed.